Love Thy Neighbours: Reason, they Don't Watch Indian Annoying Soaps
   Love Thy Neighbours
      A neighbour is a slightly different concept in India. In other countries it's this person who lives beside their banglow. Here it's those people who live right on the other side the wall. So much so you can hear almost everything they say. I know this because my family knows this, and they tell.
         What they tell me is that they are nice people. But the husband is very lazy, doesn't work, sits on his sofa all day and watches soap operas, and that his wife scolds him for doing so, saying," You're so lazy " ," Do some work " ," Get a life " sort of things. I love my neighbours.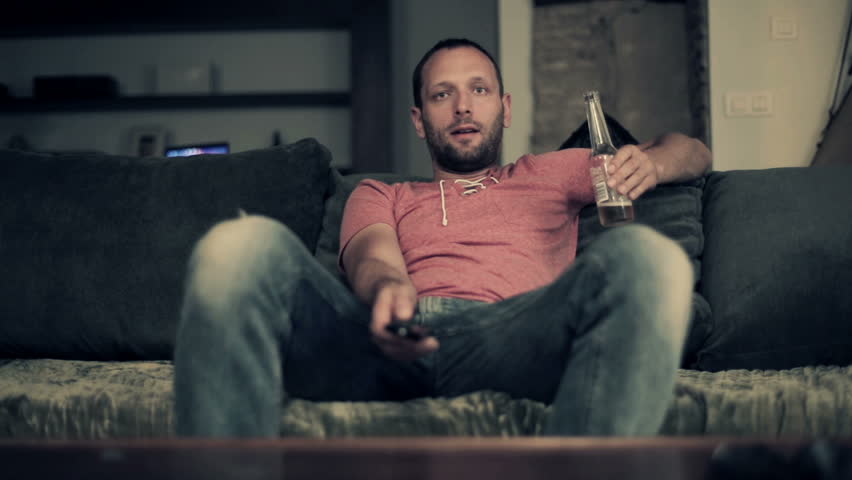 Now let me tell you why. What my family tells me and what I have personally witnessed, for both of us (me and my family), they are not exactly the same people. I have seen them go to work – both of them. I've never heard them fight. They are quite helpful. It's like they are polar opposite of what my family tell me about them. Well, almost. Except T.V.
         The only thing I have seen them do is watch T.V. Now I'm not saying that is the only thing they do. It's the only thing I personally have seen them do.But there's a catch. My family tells me they watch Marathi soaps. And all I have ever seen them watch is sports, news, movies (English) or other series (English). Now I hate anything and everything that Indian television produces. Rarely something comes up that is worth watching. Rest is pure garbage. I hate it so much that i can't even listen to it. All the typical 'THHISSHHH', 'SWINGG', 'ZZZIP', 'WHOOSSSHH'. I can't even eat at the sight of it. I usually eat a lot more watching Bear Grylls eat ants and gypped worms. But not these 'serials'.
         I think I have established my hatred here pretty well. So anyone watching anything other than that has my respect and admiration. And my lovely neighbours always watch stuff like "How I met your mother", "House of cards", "Hannibal", sports, news, football. I never watch news and rarely watch sports, but i respect that, because at home all that I ever will get to see are these nonsense 'serials' about a woman being pregnant for over a year.
         So everytime I go to my Guitar class and come home from it I go past their window. And as I said they are always in front of T.V. Sometimes both, sometimes one of them. And I get this feeling to go over there and sit and watch with them. I never even came close to doing it. Also I have never talked to them. Never ever. I don't even know their names. The only times I see them is through their window, and this one time when a tap broke off in my kitchen. I went to them to ask if they know a plumber (Don't Misunderstand Me). So there are not many things make me admire them. but I still do.
         I don't usually talk to people. But I get this sweet feeling about them that I can just go and sit beside them and watch my favorite T.V. series. That's actually all I do at home. So I might feel right at home with them.When was the last time anyone made you feel at home?? I love my neighbours and I am proud of them(for existing).
Now Go Off Screen & Watch Some Real Stuff!
Author: Anvay Aher